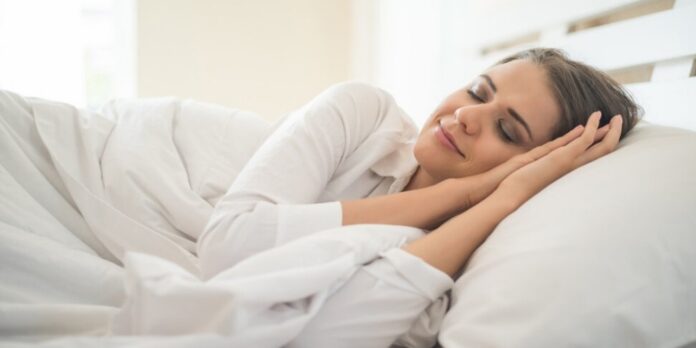 A contour pillow is a type of sleeping pillow shaped for the back, especially for those who like to sleep sideways. These pillows are unique due to their curve-down shape, which differentiates them from other types of pillows, especially if you are considering getting adult pillows.
This shape provides the needed support base for the head. Some of the main materials used in making this set of pillows include foams, water, and buckwheat. This article will review some pros and cons of the silicone contour pillow.
Types of contour pillows fillings
Contour pillows are available in different sizes, shapes, and filling materials, with each serving different purposes. However, the dominant material used in making a contour pillow is foam. The reason is that foam is a soft material that can be shaped with contour without losing shape compared to other pillow fillings. So, the popular choice for contour pillows remains memory foam because of the softness and ability to retain shape, which is an essential factor for contour pillows.
Other foam materials used for making contour pillows include polyurethane and latex foam. This foams material also has features that can be used in giving the contour pillow a solid foundation. Also, the shape and material used in making contour pillows are subject to the manufacturer's preference and targeted audience.
Pros of contour pillows
The pillow offers great comfort to users
Your posture when sleeping is an essential factor that can influence your night positively or negatively. Contour pillows are designed to provide you with a stress-free night while sleeping. The pillow is made from material that offers you cool touch while sleeping. It also has materials that can easily absorb temperature, so you don't have to wake up at night drenched in sweat.
Nothing comes close to sleeping on a pillow where you can feel relaxed all through the night. Contour pillows are designed such that using them has no side effects compared to using pills. So, instead of using medicines, your night is better with sleeping on a contour pillow.
Improve your posture while sleeping
One of the reasons most people roll around restlessly throughout the night, wake up tired, and do not have proper posture is the quality of their sleeping material. You can reverse all the above by changing to contour pillows. It helps prevent snoring, supports the head, and allows you to sleep without blocking your airways. In the long run, they improve your posture while sleeping.
Cons of contour pillows
Compared to other pillows, the contour pillow is primarily designed for side sleepers. So, if you are a stomach sleeper, you may find it difficult to sleep using a contour pillow because of the shape and design.
Well, some people may find using contour pillows stressful because of the firm size. When compared to other pillows, Contour pillows don't change shape, and it's specifically designed for a sleeping pattern. So, it is best to use other pillows if you can't adjust to sleeping sideways.
Conclusion
Contour pillows are designed to give comfort throughout the night, especially if you are a side sleeper. However, this pillow has limitations because it is not flexible enough to accommodate other sleeping directions. So, before changing your sleeping material to a contour pillow, ensure you read through the user instruction to determine if it is suitable for you.